Centennial Spousal Support Attorney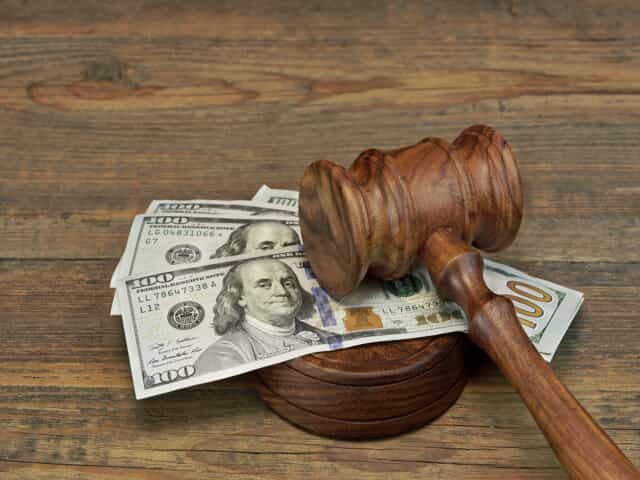 Dedicated Legal Representation for Colorado Alimony Matters Since 2004
In many marriages, there is one spouse who earns significantly more money than the other. In these cases, divorce can leave the other party at a big financial disadvantage. In Colorado, family courts will sometimes issue orders of spousal support (alimony) to help that person transition into single life without too much trouble. If you feel you need financial support following your marriage or you are currently paying more than you should to your ex, call Wright Family Law. Our Centennial family law attorney can help you understand your situation and your available legal options.
---
Dial (303) 558-5222 now or contact us online to schedule your initial consultation with Wright Family Law.
---
How Does Alimony Work in Colorado?
In CO, if one spouse earns significantly less than the other at the time of divorce, the judge may order spousal support be paid. There are several types of alimony in Colorado, and the judge will determine which type best suits your circumstances. Colorado law does not guarantee spousal support. Alimony for someone who was only married for a few years and someone who'd been married for decades and could no longer work will be different.
Types of spousal support in Colorado include:
Rehabilitative: This kind of support is given a limited time frame in which the recipient is expected to figure out how to take care of themselves and their children, if any. Like other forms of spousal support, the amount will take into account how much money the recipient has learned to live with.
Reimbursement: If a spouse funded the other's education shortly before the divorce, a judge could order that money to be paid back, either in part or in full.
Permanent: When one of the divorcing spouses cannot work due to some physical limitation or a lack of employment skills, these support payments help them continue to enjoy the standard of living they had before the divorce. They do not end unless one of the parties dies or the court orders a modification. Usually, these payments are not ordered unless the marriage lasted 20 years of longer.
Lump sum: Sometimes, one spouse does not want any property or assets from the divorce. They simply need a way to transition back into life after marriage. Lump sum payments allow for a one-time payment to satisfy their needs.
Separation: This alimony exists only during a legal separation and ends as soon as the separation ends.
Why Hire a Centennial Spousal Support Attorney?
Whether you are paying spousal support or receiving it, you may feel the amount is unfair or even unnecessary. In cases like these, having help from a lawyer with experience can help you understand your options and how to proceed in pursuit of the best outcome for your situation.
At Wright Family Law, we bring over a decade of experience to each case we take. Our understanding of the legal landscape in Colorado helps us provide our clients with useful knowledge and insights. During your initial consultation, we will go over your situation and discuss what you can do to improve your outcome. Call today.
---
Contact us online or by dialing (303) 558-5222 to schedule a consultation with our Centennial spousal support attorney.
---

Meet Jamie Wright
The Right Attorney For You & Your Family