Centennial Marital Agreements Lawyer
Signing a Prenuptial or Postnuptial Agreement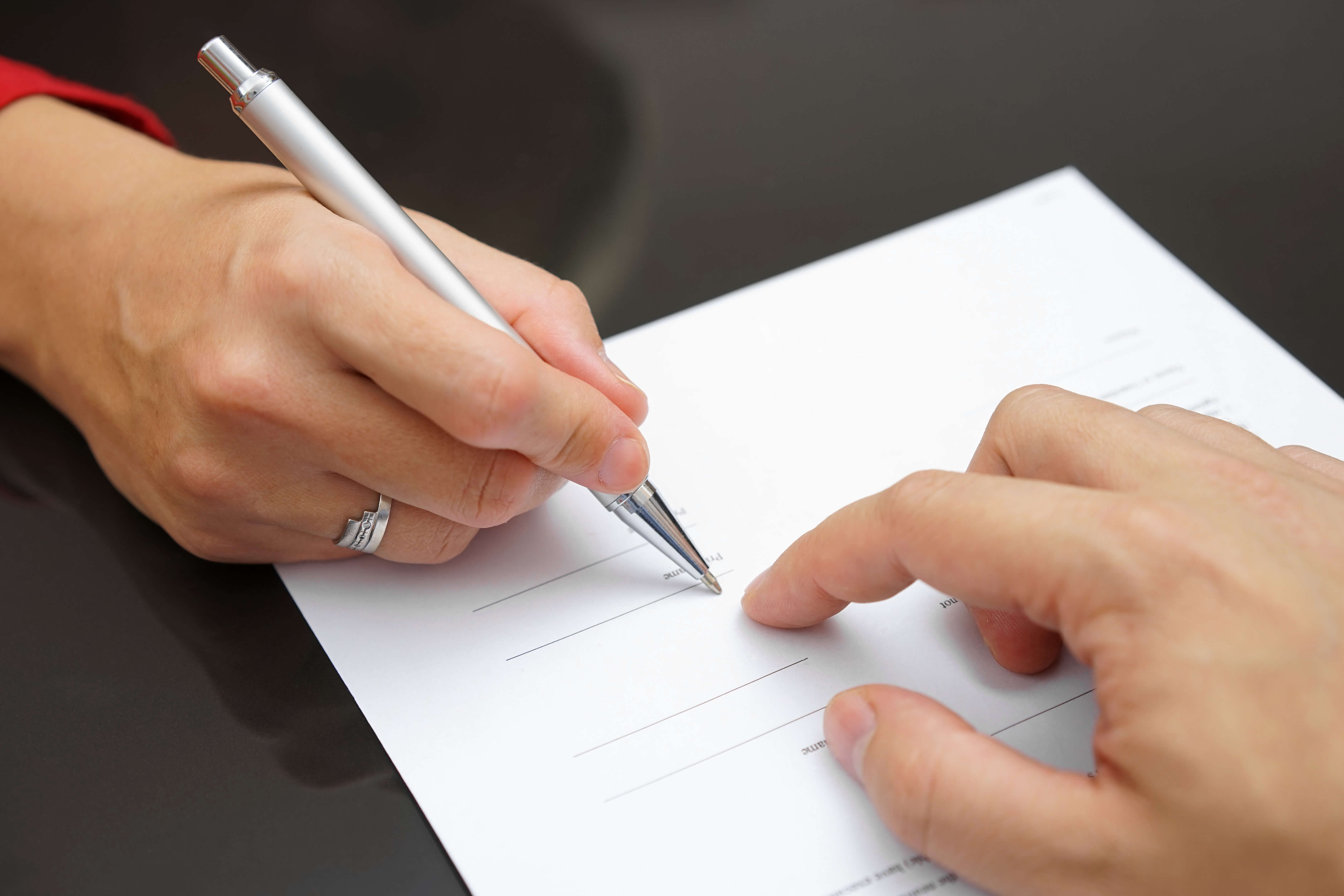 When two people get married, their assets are simply pooled together unless otherwise declared. With the help of Wright Family Law, our Centennial marital agreements lawyer can help you learn more about prenuptial and postnuptial agreements. By declaring property ownership using legal documents, you can ensure you don't lost important possessions of yours through a misunderstanding. Call our firm today and schedule your initial consultation to get started.
---
To learn more about creating a marital agreement, call Wright Family Law today at (303) 558-5222 or contact us online.
---
Creating an Agreement to Clarify Property Rights
Prenuptial and postnuptial agreements allow you and your spouse or significant other to specify anything you feel is important so long as it does not violate laws or come about through coercion. In Colorado, these agreements also cannot cover any issues involving child support. While these agreements tend to have a negative connotation, the truth is they force couples into having important discussions about material things that they may not otherwise wish to have.
Marital agreements are useful in declaring:
Asset inheritance following death: There may be possessions you want to go to your children following your death, especially in cases of a second marriage later in life. A marital agreement can ensure that your children receive what you want for them.
Property which will not become shared in marriage: If you have certain investments that need to stay in your name, a marital agreement can keep them separate. However, any appreciation of the investments becomes shared property.
It's also important to recognize that while these agreements are binding, couples often modify these agreements later on. You can change them as needed to reflect current interests.
Benefits if a Marital Agreement
One of the primary reasons to create a marital agreement is to negotiate issues prior to a divorce taking place. As you can imagine this come with several important benefits:
Marital Agreements allow for greater control. Each spouse has the opportunity to add their voice on issues pertaining to custody, support, or asset division.
They can also give you more privacy, as certain issues within your divorce can become public if it goes to trial.
They can help avoid delays and excess visits to the court
Your divorce can become more cost effective, as your timeline to a finial decree is shortened.
Marital agreements encourage collaboration and cooperation between each spouse
Disputes of Marital Agreements
Some prenuptial and postnuptial agreements turn out to be ill-advised and need to be disputed. For example, many of these agreements fail to fully disclose all the property the parties wished to include. In some cases, the prenuptial agreement was drafted so long in advance of the wedding that the spouses' interests change in the time between then. With the help of an experienced Centennial family law attorney, you may be able to argue the terms of these agreements to align more with what you feel is fair. Wright Family Law brings over a decade of trusted legal guidance on these matters. We are here to help you obtain the best possible outcome for your situation.
---
Call Wright Family Law today by dialing (303) 558-5222 or by contacting us online!
---

Meet Jamie Wright
The Right Attorney For You & Your Family