Centennial Appeals Lawyer
Let an Experienced Attorney Help You Appeal Your Case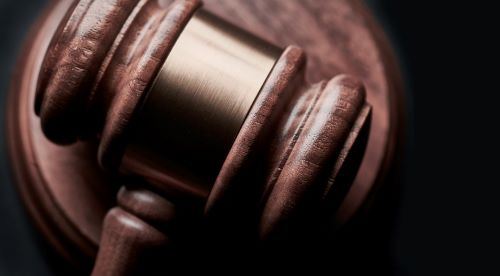 Sometimes, fighting for a good outcome in a family law case does not yield the results you want the first time around. You should not be discouraged. Many people are not able to find their ideal outcome every time they go to court. At Wright Family Law, our Centennial appeals attorney has over a decade of experience helping clients work toward better outcomes by appealing past court decisions and fighting aggressively to secure a more ideal future. If you are interested in appealing a previous case, call Wright Family Law today to schedule your initial consultation.
---
Dial (303) 558-5222 now or contact Wright Family Law online to schedule your consultation and get started on fixing a court decision that didn't go your way.
---
When to Appeal a Decision
Even with all the necessary work and preparation, there is always a chance that a family court judge simply will not see things your way. The best thing you can do is try again. Sometimes, there will be evidence that was overlooked the first time and can be emphasized. During our initial consultation with you, our team at Wright Family Law will take a look at the details of your case to see where things may have gone wrong and how we can strengthen your approach.
Appeals can be used in most family law matters, including:
Divorce: If you feel assets were unfairly distributed in court, you can appeal the decision and increase your chances at obtaining the property you feel is rightfully yours.
Modifications: Following a divorce, you may have made changes to agreements you had with your former spouse regarding alimony or other payments. If you feel these were made incorrectly, an appeal can help you change these agreements in alignment with your interests.
Child custody and support: When children are involved, there is a high possibility that one of the spouses will leave court feeling unfairly treated. Wright Family Law may be able to help you appeal that decision and obtain a better outcome for your situation.
Enforcements: Some new rules may have been put in place in your family that seem unfair to you. An appeal may be able to overturn those and put you in a better situation.
Ready to Fight for Your Appeal
Since 2004, our firm has committed itself to putting client interests first. We take the time to understand the details of each case and help you work toward the outcome that will best serve the needs of you and your family. Whether you feel your divorce was improperly handled or you need to alter how you and your former spouse handle child agreements, the Centennial appeals attorney at Wright Family Law is here to help you.
---
Contact us online now to schedule a consultation or dial (303) 558-5222 to speak with an experienced attorney!
---

Meet Jamie Wright
The Right Attorney For You & Your Family