Centennial Divorce Attorney
Colorado Lawyer Guiding You Through the Process of Divorce
No marriage is perfect, but some marriages are less perfect than others. If you have reached a point with your spouse where you do not feel you can continue being married to them, talk to Wright Family Law.
Our Centennial family law attorney is here to help you weigh your interests and learn more about how to proceed should you wish to pursue a divorce. Since 2004, we have been here to give our clients not just information about how to protect themselves, but the confidence to take the necessary steps in that direction.
---
Filing for divorce in Colorado? Call Wright Family Law today by dialing (303) 558-5222 or contact us online to schedule your initial consultation.
---
What Are the Different Ways to Dissolve a Marriage?
Divorce requires that one person swears under oath that their marriage is broken beyond repair and the other person not deny it. If the other person does deny it, the court can suggest the parties first seek counseling before making the decision to file.
Dissolution of Marriage
When there spouses have no children or marital property to be divided, they can file for dissolution of marriage upon affidavit, meaning that the decision is mutual.
Legal Separation
Legal separation is another available option for those not interested in tackling asset division quite yet.
Is Colorado a No-Fault Divorce State?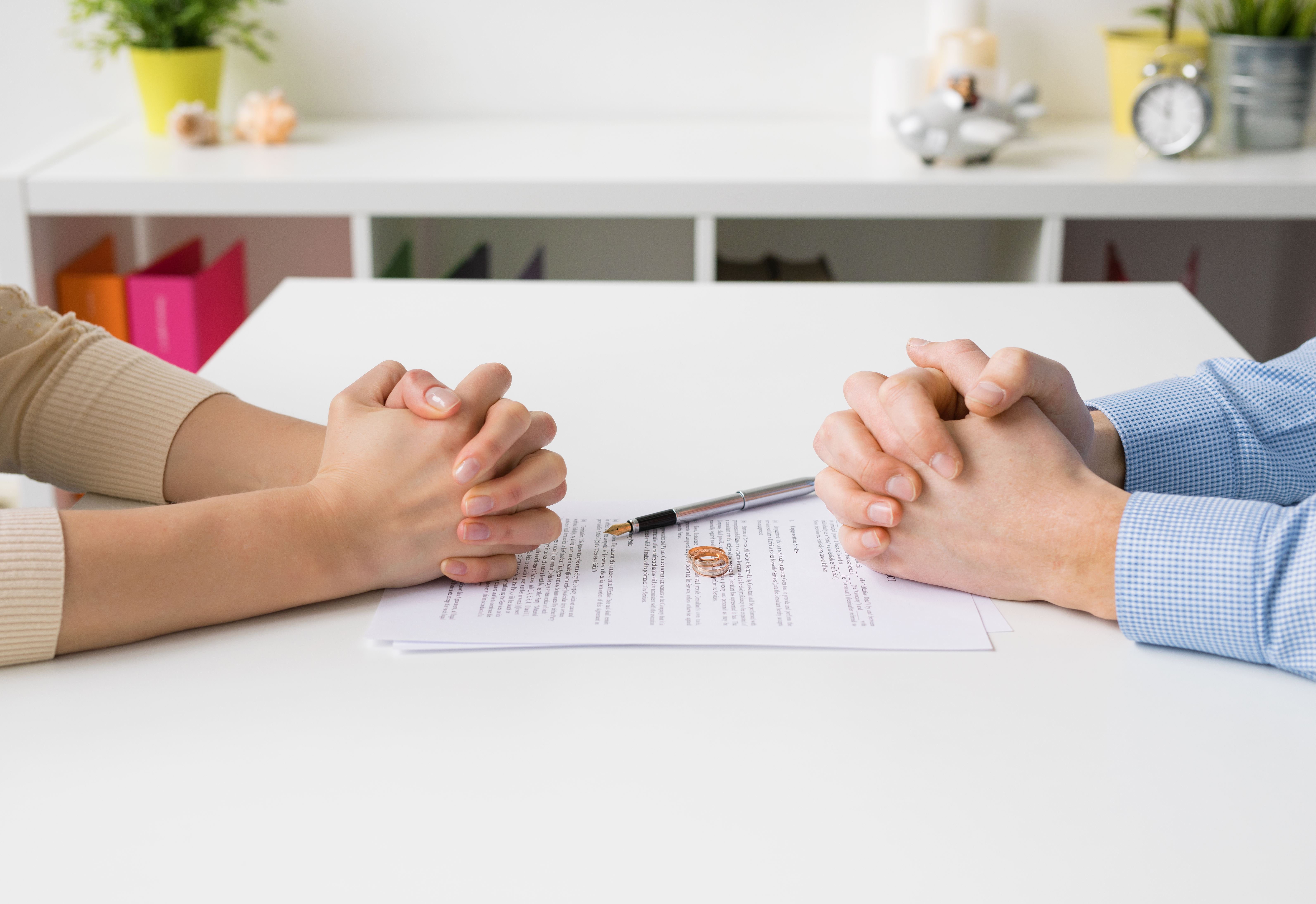 Colorado is an exclusively no-fault divorce state. This means that there are no fault-based grounds that a couple can use to file for divorce. Instead, the only grounds for divorce in Colorado is because the marriage is "irretrievably broken".
"Irretrievably Broken" Meaning
In Colorado, the term "irretrievably broken" refers to a marriage that is broken beyond repair, with no chance of resolution. No explanation is needed.
One spouse simply needs to claim that the marriage is irretrievably broken, and the court will grant the divorce. The other spouse does not have to agree. This is also known as a no-fault divorce.
---
To learn more about no-fault divorce in Colorado, contact our firm by calling (303) 558-5222 today!
---
Colorado Divorce Property Division Laws
When considering divorce in Colorado, you might be asking yourself asking "who gets the house?" The answer is not always straightforward because Colorado utilizes the equitable distribution system when evaluating and determining asset division. This system is based on what is fair and equitable and does not divide right down the middle.
The process that the court will generally follow when dividing property is as follows:
Discovery
Assets will be distinguished between marital and non-marital property of the divorce. Non-marital property, often referred to as separate property, will not be included when the assets are dispersed. To help gauge what property is considered marital, the court will perform a stage called discovery.
Property Value Assessment
The second stage is the gathering and assessing of property value.
Dispersion of Assets
The final stage will be the actual dispersion of assets based on the findings of the court.
Factors that the court may have utilized to come to these decisions include:
The finances of each spouse
Contributions made by each spouse during the marriage
The tax implications of the split property
The economic impact if children are involved
Common Complications to Divorce
While there are some divorces where splitting up is easy, others can get messy. Wright Family Law is here to offer trusted legal guidance on matters of your divorce.
Wright Family Law is here to help you with aspects of divorce such as:
Child custody (called parental responsibility in Colorado) - Child custody disputes can be emotionally charged, as parents try to balance their own desires with what they believe is in their child's best interests. They can also be logistically complicated, especially if the parents live in different cities or states.
Child support - Child support can be a contentious issue during a divorce. It is not unusual for one parent to feel that they are paying too much, or for the other parent to feel that they are not receiving enough.
Maintenance and support for spouses - Maintenance and support for spouses(or Alimony) requires one spouse to financially support the other after the divorce. It can often complicate divorce negotiations and lead to further conflict between ex-spouses.
Asset division - Asset division is often one of the most complicated aspects of a divorce. Not only do spouses have to decide who will get which assets, but they also have to determine the value of those assets. This can be a difficult task, especially if the assets in question are sentimental in nature. In addition, asset division can also be complicated by debts. If one spouse has a large amount of debt, the other spouse may not want to assume that debt.
Colorado Divorce FAQ
If I want a divorce but my spouse does not, will it hurt my outcome?
No. As a "no-fault" state, Colorado does not take into account misconduct of the married parties when determining how to split up property and award spousal support.
However, if your spouse claims the marriage is not "irretrievably broken," you may be required to attend counseling before the court will determine whether or not the divorce request is valid.
Are there any benefits to legally separating from my spouse?
A legal separation in Colorado is very similar to a divorce.
These proceedings can allow couples to:
Divide up property
Make arrangements for child custody (known as parental responsibility in Colorado)
And even award alimony payments (spousal support) during that time
One advantage of separation is that you will not have to file taxes separately. You could also still be eligible for insurance in some cases.
Do I need an attorney for my divorce?
It can't hurt to hire an attorney, even if only to go over your situation. If you and your spouse have already worked out how you will split up your belongings and parental responsibility, you may be able to fill out all necessary forms on your own.
However, an experienced attorney like the one at Wright Family Law can help you avoid making common mistakes. In many cases, hiring an attorney can save you time and money that might be spent repairing issues that could have been prevented early on.
Related Reading
Call Wright Family Law Today
Divorce is both legally and emotionally challenging. Let our Centennial family law attorney help you gain a clear picture of your situation before making any binding decisions.
We know how to negotiate when possible and fight aggressively when necessary. During our consultation, we will go over your goals following divorce and help you make the right decisions to move forward with confidence.
---
Dial (303) 558-5222 or contact us online now to get started planning your next step.

---

Meet Jamie Wright
The Right Attorney For You & Your Family