Centennial Child Support Attorney
Let Us Help You Obtain What Your Child Needs to Thrive
Raising a child is expensive. If you are a parent who has sole parental responsibility (custody), ensuring your child gets what they need to lead a happy, comfortable life can be a major legal battle. Since 2004, Wright Family Law has helped our clients with their child support cases by fighting aggressively for what they need. You should not have to raise a child on your own. Let our Centennial family law attorney help you.
---
Dial (303) 558-5222 to schedule your initial consultation with Wright Family Law. We will go over the details of your case and help you determine the next step.
---
Calculating Fair Support Amounts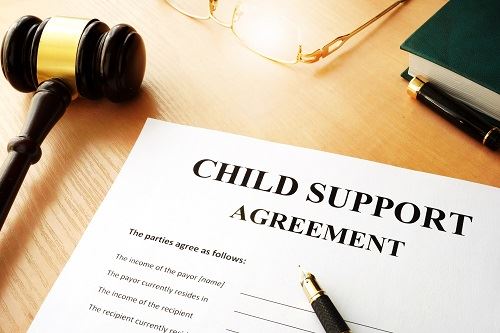 In the state of Colorado, there is a complex formula to calculate child support. A number of factors play into how it is determined, including:
The goal of child support payments is to give each child as close to the same quality of life as they would have had if the parents had stayed together. Both parents' incomes are added together to get an idea of the amount that will go toward raising the child. You can find a calculation worksheet on the Colorado Department of Human Services website. With the help of a qualified Centennial child support lawyer, you can be sure the amounts will be fair to your situation.
Along with a monthly income total, child support is expected to account for:
Health insurance and medical costs
Costs for education
Any expenses incurred traveling between parents
Child care costs if necessary
Whether you are assigned with paying child support or you are the parent with responsibility, Wright Family Law is here to help you ensure you obtain the best possible outcome for your situation.
Do You Have to Pay Child Support if You Have 50/50 Custody in Colorado?
A co-parent with 50/50 custody of a child may still have to pay some child support in Colorado; nevertheless, it will be less than if the co-parent with no possession.
Can You Go to Jail for Child Support in Colorado?
Yes, in Colorado, the judge may find the owing parent in contempt of court for failure to pay child support, resulting in a possible arrest and jail time. In addition, failure to pay child support can result in a ruling issued by the court.
When Child Support Changes
Even though courts make binding decisions about child support, the truth is every situation changes given a few years. If you believe your child support requirements are no longer the same as they were when originally established, call Wright Family Law to learn more about how to proceed.
Situations where it may be appropriate for child support amount to change could include:
The child is spending significantly more time with the other parent than before
A parent has lost a job or has drastically changed in their financial situation
A parent decides to pursue college education
There are other situations as well, so call the Centennial child support attorneys at Wright Family Law with any questions you may have. During our consultation, you will learn more about what to expect for your situation.
---
Call Wright Family Law today by dialing (303) 558-5222 or contacting us online.
---

Meet Jamie Wright
The Right Attorney For You & Your Family