Centennial Divorce Mediation Attorney
A Less-Stressful Alternative to Traditional Divorce in Colorado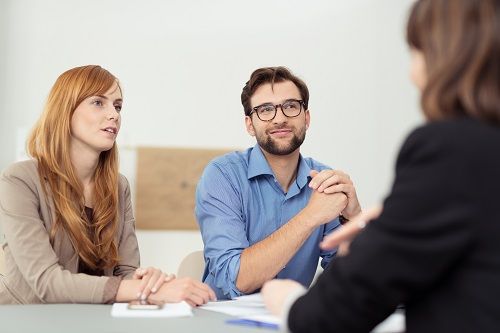 Divorce is never easy, but mediation is a great way to minimize the expense, time commitment, and emotional strain that often accompany the usual courtroom divorce. By working together with your spouse to come to an agreement about what you want following marriage, your proceedings can go more quickly and without as much conflict.
Wright Family Law offers mediation services to help couples find where they agree and litigate whatever is left over. Let our Centennial family law attorney help you and your spouse get through your divorce with as much ease as possible.
---
If you think mediation may be the right option for you, call our experienced Centennial divorce mediation attorney by dialing (303) 558-5222. You can also contact us online.
---
How is Mediation Different from Divorce in Centennial, CO?
In a typical divorce, two parties go head to head in order to secure as much property and rights as they possibly can before never speaking to their ex again. However, this is a relatively small portion of all divorces. Many couples don't hate each other when they decide to call their marriage quits. For those who have maintained amicable relations, mediation allows them to work with a professional to negotiate for what they believe should be theirs.
What Happens in a Mediation Session?
During mediation, you will:
Declare your interests
Communicate them to your lawyer or directly to the mediator
Wait as your interests are communicated to the other party
Determine whether or not you are willing to accept the other party's terms
With an experienced Centennial family law attorney on your side, you can avoid making some common mistakes during your divorce proceedings. Wright Family Law brings over a decade of experience helping our clients obtain the best possible outcome for their situation.
How Can a Centennial Mediation Attorney Help Me?
Just because relations between you and your spouse are still amicable does not mean there won't be any conflict.
Mediation can uncover some soft spots that caused the marriage to fail, meaning emotion could factor in at some point and make it difficult to think rationally.
With Wright Family Law, you will have someone on your side who is committed to ensuring your rights are upheld.
Our experience with mediation means we know what to look and plan for, and can help you feel confident in the choices you make.
Begin Discussing Your Case with Our Divorce Mediation Attorney in Centennial Today
Let our team help you get through your divorce with as little conflict as possible. During our initial consultation, we will take the time to understand your interests and help you plan for where to negotiate. Contact us today to get started.
---
Contact us online or dial

(303) 558-5222

now to begin planning for your mediation with our compassionate and experienced divorce mediation attorney at Wright Family Law in Centennial, CO.
---

Meet Jamie Wright
The Right Attorney For You & Your Family